Get Wood Blinds In Denver For The Ultimate In Hardwood Window Products

When you are searching for hardwood blinds in Denver, you should go with products of the highest quality. Our wood blinds are crafted with furniture-grade natural wood, which results in remarkable strength and style. Select from 24 colors and stains, and then personalize your treatments with slat width, valence, and operating choices.
Sunburst's wood blinds even hold up well to everyday operation. Every installation is custom-tailored to your window's exact proportions, so they always fit perfectly. The strong slats will then be covered with a UV inhibitor that prevents damage from harsh sunlight. Even so, there are no coverings quite as substantial as our interior shutters, but wood blinds make perfect sense for the family room, dining room, or bedroom.
Wood Blinds Customizations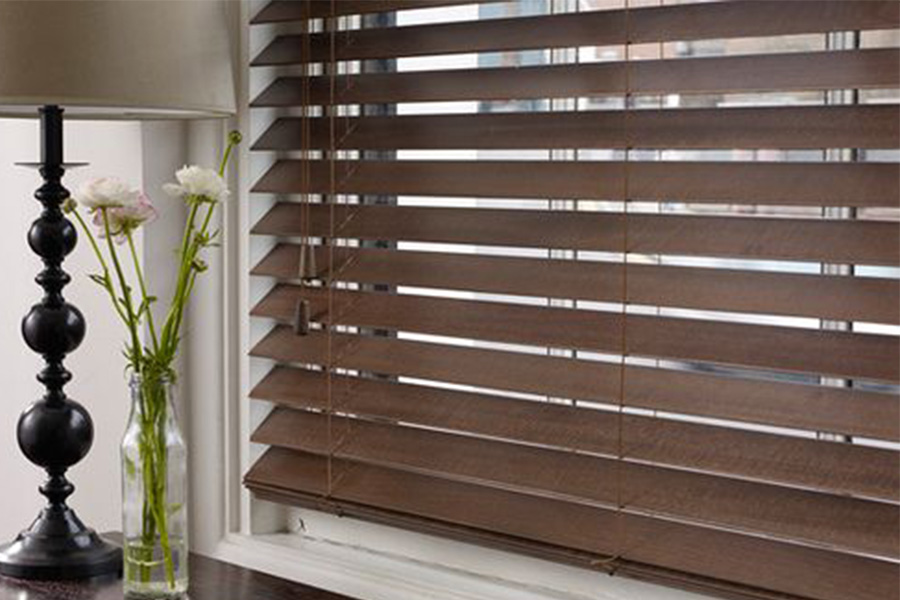 Get started by picking the color or stain of your wood blinds. Select between 24 elegant finishes to complement your room's color choices or blend with the current hardwood furniture, flooring, or trim that you have in your house. Then harmonize your valences, pull cords, and tassels for a consistent appearance.
Why Install Wood Blinds In Denver
Wood blinds might be the most effortless strategy to install a great-looking window treatment in your Denver house. After the installation, you are able to shift the built-in slats via a pull cord or wand. There are various methods for using your blinds to control light, from raising them to welcome in sunshine to keeping them lowered for privacy.
And different from common aluminum products, your Denver Sunburst's Wood blinds won't break down easily. With stable slats made from resilient hardwood, your slats will hold their sleek contour without bending or cracking. Since your blinds are custom-built to your specific window proportions, your blinds will tilt gracefully and raise or lower without knocking into your window trim. Or, if you're searching for blinds for wet or humid areas, choose our faux-wood blinds.
Wood Blinds Warranty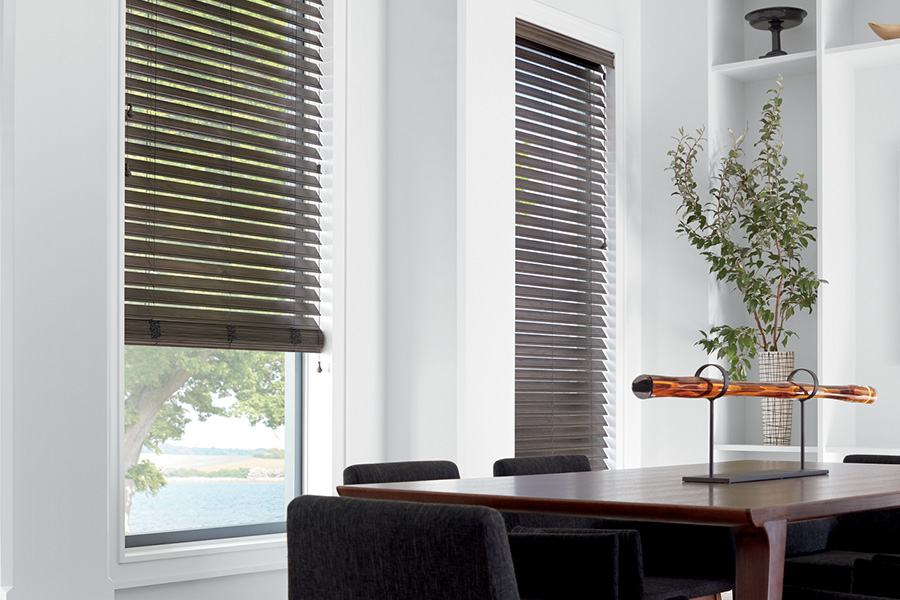 All blinds are installed with a 3-year warranty that offers protection for any defects in manufacturing (i.e., an imperfection in the materials, workmanship, or product design) for the original owner.
Wood Blinds Details
Reach Out To Us Now For Your Wood Blinds in Denver
To explore all the advantages of wood blinds -- or any of our incredible window treatments -- reach out to Sunburst Shutters Denver. We'll arrange a free on-site appointment to show you how our options can upgrade your windows. Place a call to 720-538-0182 or fill out the form below today!