When To Put Roman Window Shades In Denver
Stylish Roman shades merge the elegance of drapery with the functionality of window shades. It's no surprise Denver homeowners enjoy them! But you may not know how to use these well-liked window treatments in your residence. Fortunately, adaptable Roman shades look great in most rooms of your home. When you understand how to use them and where they can be placed, you'll be ready to request your own made-to-order Roman shades.
How Roman Shades Work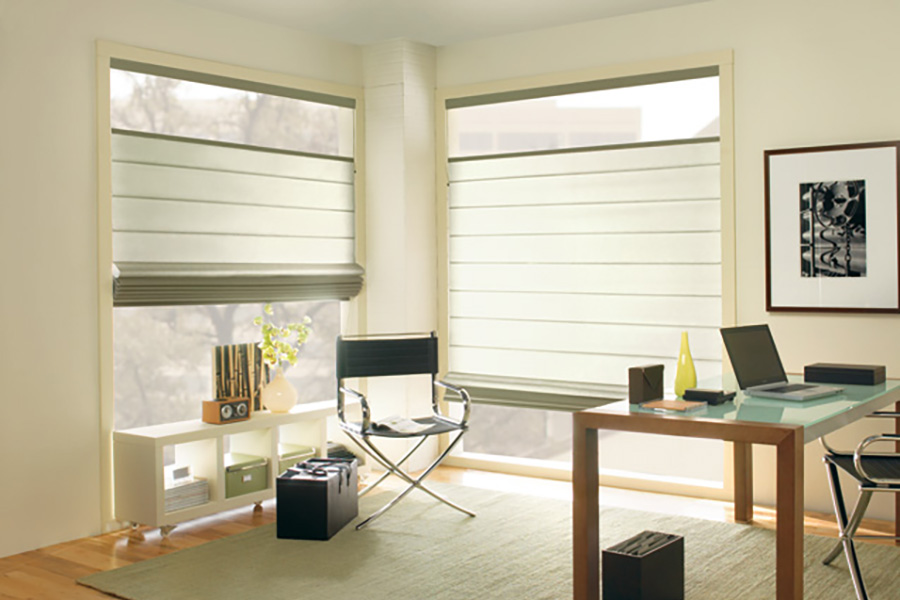 Roman shades operate in the same way as standard roller shades in Denver. All you need to do is extend them downward to cover your windows, then direct them up to welcome sunshine and a perspective of the outdoors. You are able to choose between a pull-cord or pull-bar to manuever them. You can also find motorized Roman shades that glide up and down with the easy press of a controller.
The appeal of Roman shades is derived from the neat folds that emulate drapery, offering an inspired soft feature to your windows. Found in different materials, you may choose the amount of privacy and sunlight control you would like. More transparent choices will let in a soft glow of light. Mostly nontransparent products will stop most exterior light and keep passersby from looking inside.
Where To Put Roman Shades In Your Denver Residence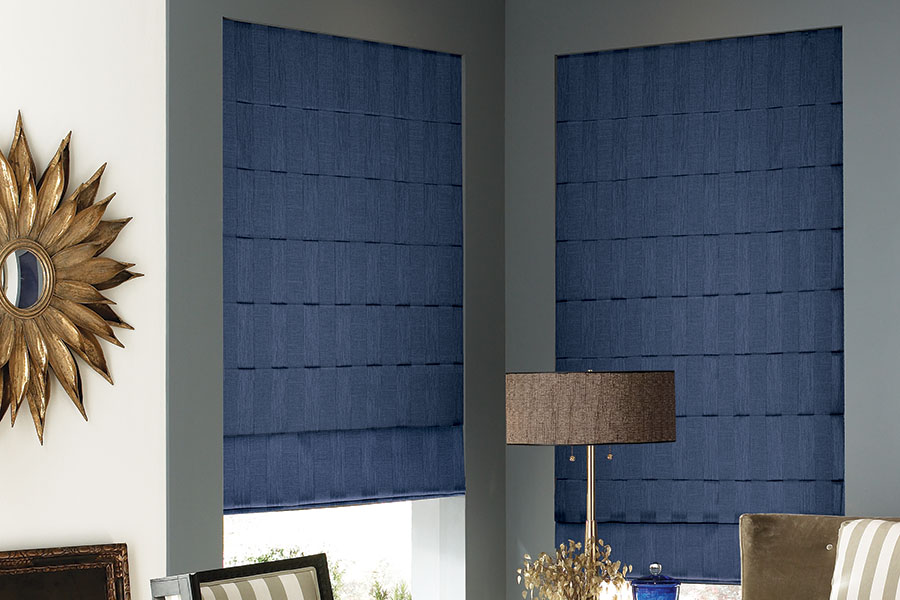 You can put Roman shades in nearly any room that you desire. Their simple elegance is suitable for the majority of home interiors, and it's easy to find them in patterns and colors to accommodate your preferred style. They're a cinch to adjust too, so it's sensible to put them in spots where you frequently like to change light or privacy settings.
Roman shades are a great replacement for bulky curtains and drapery that look too fancy or are a challenge to clean. They are perfect for dining and living rooms where you might entertain visitors. They appear sophisticated but give you command over sunlight and privacy. You are able to simply manipulate them if sun glare is getting in visitors' eyes or for privacy as your friends stay to converse at the dinner table for hours on end.
Roman shades can even deliver some allure to your bedroom. The soft folds of the fabric harmonize nicely with your comfy bedding. They appear quite a bit more luxurious than the builder-grade blinds numerous residents install in bedrooms and are a pleasant substitute for curtains. Choose nontransparent Roman window shades in Denver if you want to put them in a bedroom. The thick fabric will block light as you're attempting to sleep.
When You Should Not Use Roman Shades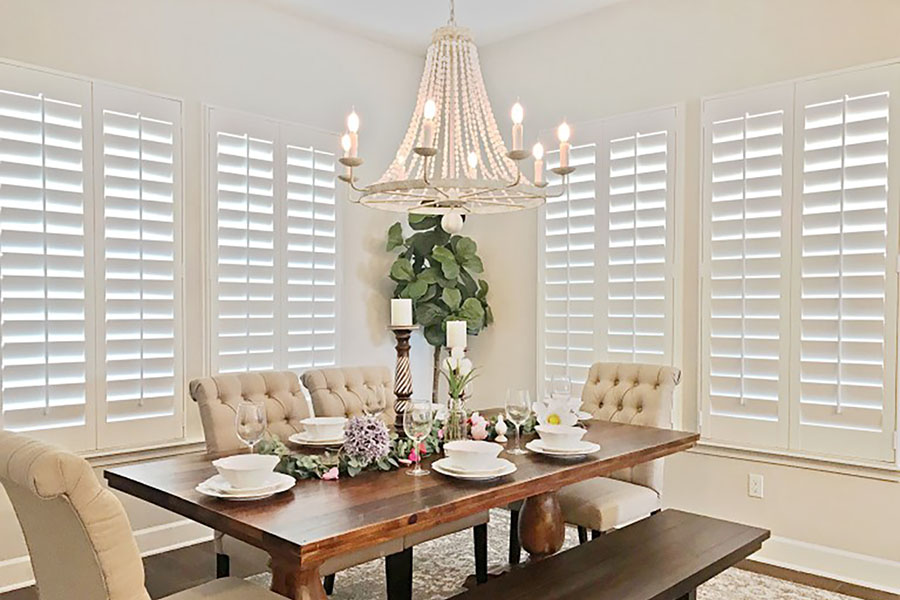 Roman shades look fantastic in every room, but they might not last long when subjected to certain environments. For example, textile window shades aren't suitable for high-humidity bathrooms. The high level of moisture causes their fibers to wear out in the long run, and damp fabric fosters the growth of mold.
In addition, your Roman shades are likely to get ruined in a window over the kitchen sink where they can be sprayed with food and liquids. They also might not hold up long-term in extremely warm environments. If you want attractive window treatments in these areas or in warmer conditions, choose water-repellent and resilient Polywood® louvered shutters, and save your textile Roman shades for a different space.
Find Beautiful Roman Shades At Sunburst Shutters Denver
If you're searching for Roman window shades in Denver, you've come to the perfect spot. Sunburst Shutters Denver features an extensive selection of window shades and additional window treatment options for your home. Arrange a complimentary at-home consultation, and we'll help you select the best product for your windows. Contact 720-538-0182 or complete the form below to begin.