In What Rooms Should You Consider A Woven Or Bamboo Shade In Denver?
If woven fiber and bamboo shades sparked your interest as you went looking for window coverings, you likely noticed their beauty immediately and visualized them in your Denver home. They definitely are different from standard textile window shades. They perform in a bit of a different manner as well. Natural products like bamboo shades won't always fulfill all of your window product demands in each scenario, but you will discover locations where they are the perfect window treatment. Explore how you can use woven and bamboo shades in your Denver home to totally take advantage of these inspired window treatments.
Consider Woven Or Bamboo Shades In Denver To Bring A Bit of Nature To Your Windows
A multitude of contemporary interior design styles stress the importance of using products to move a small portion of Mother Nature inside. When you're already using solid wood pieces and greenery, you can use woven or bamboo shades in Denver to welcome another natural focal point to your home. You'll find window shades in natural substances including jute, rattan, grasses, and bamboo. They all have their own unique appearance to match your preferences. Their earthy tones and fibrous textures are found in countless possibilities that add beauty, warmth, and sophistication to your interior.
Try Woven Shades For The Perfect Balance Of Natural Light And Privacy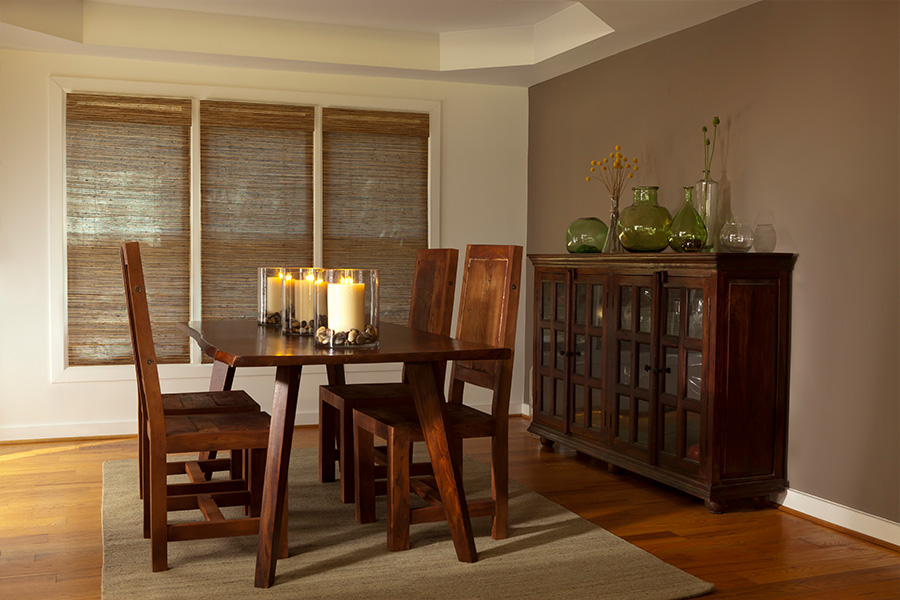 The products you place in your windows should help in delivering the levels of exterior light and privacy you desire in your property. There are many appealing woods, and each shade lets a different amount of sunlight to enter the room, dependent upon the tightness of the weave. You can use shades with less compact weaving in a kitchen or sitting room for a little privacy while still getting plenty of natural light. More compact weaves enhance your privacy and help control extreme sun in a an office or formal dining room where you want natural light but not glaring sun beams. With that being said, if you seek complete light control and privacy in certain areas like bedrooms,
louvered shutters
or "blackout" shades are the preferred choice.
Select Bamboo Shades If You Want Environmentally Responsible Options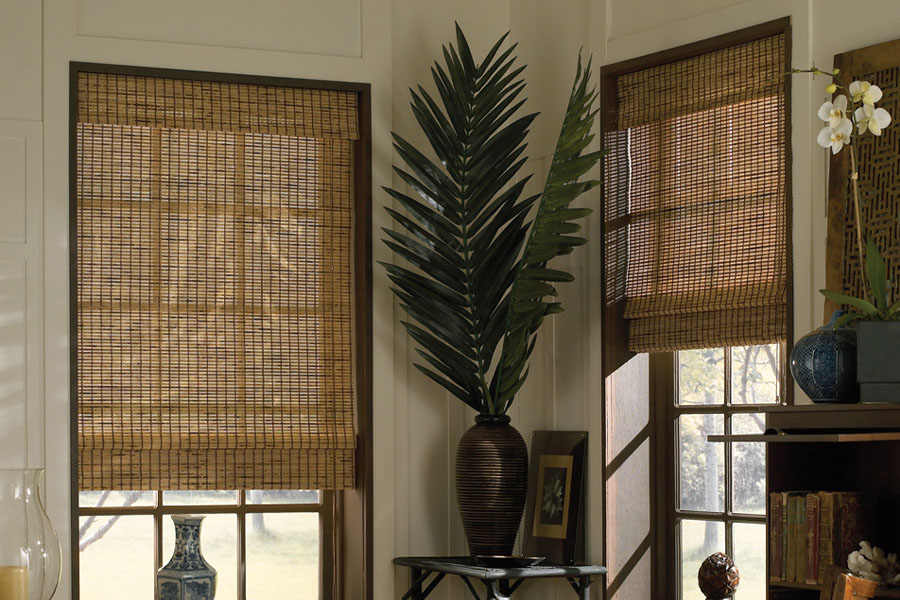 An increasing number of homeowners are concerned about their impact on the environment and seek green products. If you want to do your part, choose bamboo shades in your Denver house. Bamboo is a replaceable material because of its quick regrowth. And it doesn't require hazardous chemicals to process. Bamboo offers strength and flexibility, so it creates resilient window treatments that last for years to come. If you ever opt to switch them out, bamboo is biodegradable, dissimilar to synthetic window treatment materials.
Ask The Specialists At Sunburst Shutters Denver On Where To Employ Bamboo Shades In Your Denver House
Sunburst Shutters Denver provides the best in woven and bamboo shades for our Denver clients. Our staff consults with you to determine the option that ideal for your interior and proceed with a flawless installation for you. Get started by calling us today at 720-538-0182 or fill out the following form to schedule a free in-home appointment.