What To Look For In Great Room Window Treatments In Denver
Your great room is a big open living space that plays many roles. When you're looking for great room window treatments in Denver, whatever you pick should be suitable for how you use the area and the amount of light it takes in. You'll want treatments that are a cinch to adjust for light and darkness, keep your windows insulated, are child- and pet-appropriate, and look terrific with your room's design. You'll come across lots of great room window treatments on the market, from multifaceted Polywood® plantation shutters to a variety of fashionable window shades.
Select Window Treatments That Let You Control Light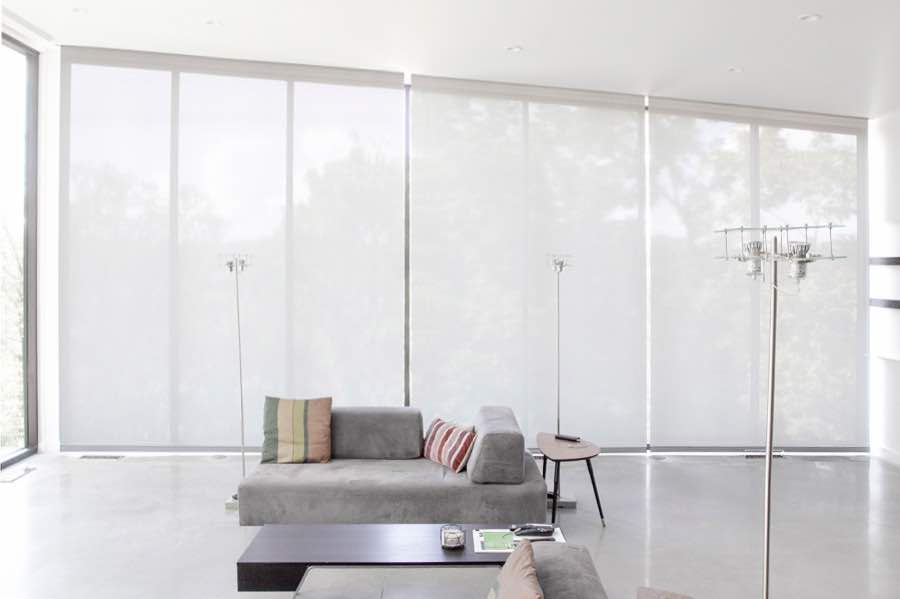 Plenty of things take place in your great room. In a single day, you might read a story, rest on the sofa, help your kids do homework, watch your favorite show, and more. Everything needs a different degree of exterior light, so you should find window treatments that are a breeze to adapt.
Popular Polywood interior shutters are uncomplicated to adjust and offer the most choices for natural light levels. Open them for complete sunshine when reading a book. Light in your face? Secure the panels, but keep the louvers open and move them to an angle that directs light off your face. For the perfect setting during a family movie extravaganza, close up the panels and louvers to block light from street lamps. Even during the day, Polywood shutters block all but the faintest glimmer of light due to their solid material and top-notch construction.
Motorized window shades make halting light a breeze. With the push of a button, you can adjust motorized shades to remove glare from your TV screen without moving off the sofa. Or, schedule your smart motorized shades to go up and let in sunshine and then automatically lower for privacy after dark.
Keep Your Room At The Right Temperature With Insulating Window Treatments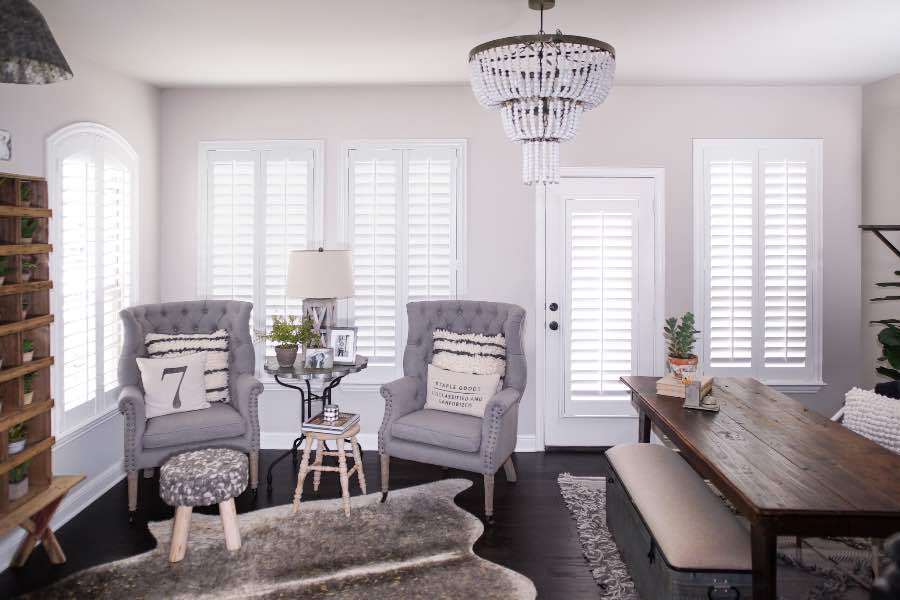 A great room is a substantial open living space that may need a good deal of energy to cool in warmer months and heat in the wintertime. Offer your heating and cooling system a bit of relief with by using insulating window treatments. They will block warm UV rays and cold drafts. You can go with energy-conserving cellular shades to stop most temperature transfer. However, Polywood shutters are the most energy-efficient great room window treatments in Denver. The shutter's frame prohibits air and exterior light from getting in via the border of your windows, and the louvers close securely to minimize temperature transfer on the hottest days and chilliest nights.
Keep Your Great Room Window Treatments For Years To Come With Resilient Polywood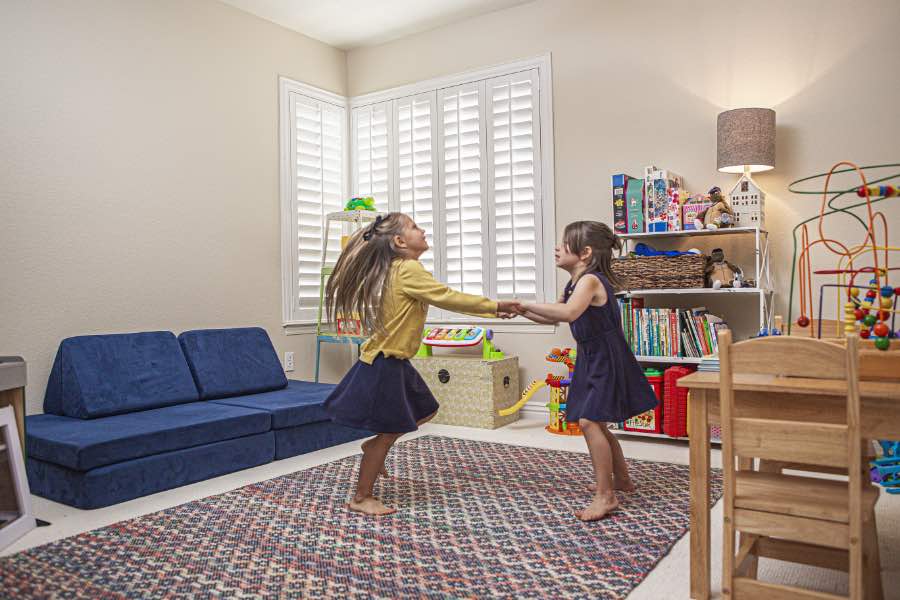 Because there's so much activity in your great room, you ought to get window treatments that can stand up to anything. Resilient Polywood shutters resist damage from wet conditions, extreme temperatures, bugs, and outside light. They won't twist or break when busy kids hit them. Animals can't yank them down. And even if your new puppy chews up a louver, it's a breeze to get a replacement part. Curtains and window shades just can't compare in terms of durability and longevity!
Blend Your Great Room Window Treatments With Your Decor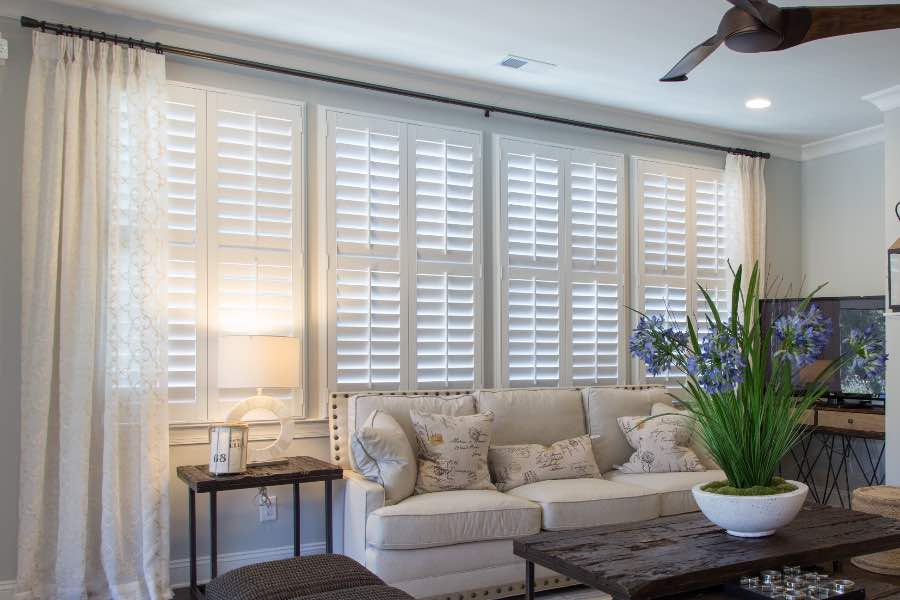 Any element you add to your home should complement your interior decor. This includes your great room window treatments. You will discover roller shades in a wide array of colors and patterns. Or, coordinate wood interior shutters to wood aspects in your great room. You can also use versatile white Polywood shutters that effortlessly harmonize with all kinds of interior design.
Turn To Sunburst For Your Next Great Room Window Treatments In Denver
Let the window treatment experts at Sunburst Shutters Denver help you find the ideal great room window treatments for your Denver home. Place a call to 720-538-0182 or complete the form on this page to schedule a no-charge in-home consultation. We'll bring samples and let you see your preferred products on your windows.