What Are The Best Indoor Window Shutters In Denver?
You've read about all the benefits of interior shutters, so which type will you choose? Polywood® and Ovation® shutters have emerged as the top indoor window shutters in Denver. Each is constructed with premium materials and exceptional workmanship. But both window treatments have distinct qualities you'll need to contemplate when selecting the best interior window shutters for your Denver home.
What Are Interior Window Shutters?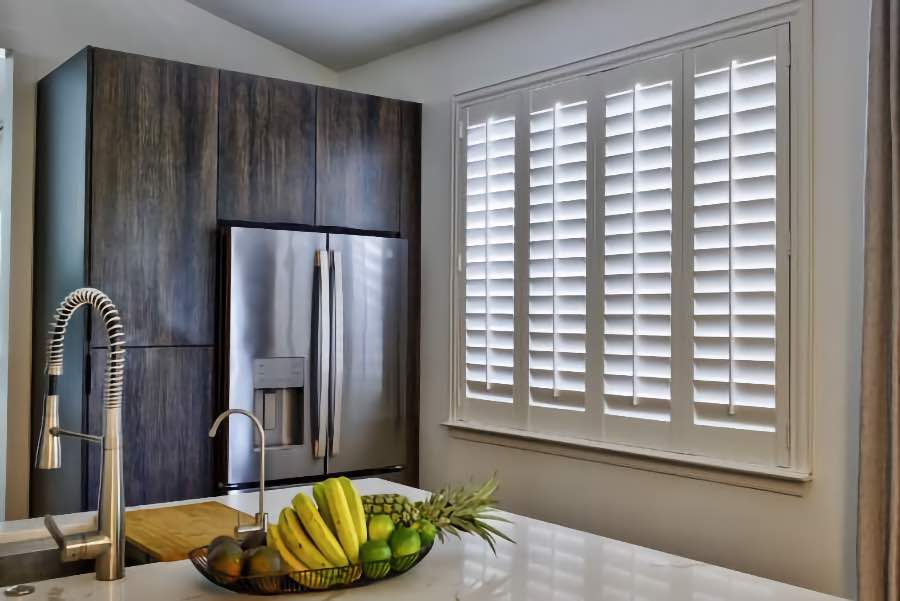 Indoor window shutters, also called plantation or louvered shutters, are versatile window treatments. Dissimilar to fabric treatments, interior shutters are built from solid materials that make them long-lasting and terrific at shielding your windows. They boast frames that affix around your window's border. Inside the frame you'll see panels with rows of moveable slats referred to as louvers. You can pull open the panels for an unblocked view or have them secured and turn the louvers to bring in exterior light. If you wish to have full privacy and darkness, simply close up everything. Denver homeowners appreciate how simple interior shutters are to adjust and how attactive they look.
Polywood Shutters Are The Longest Lasting And Most Resilient Interior Shutters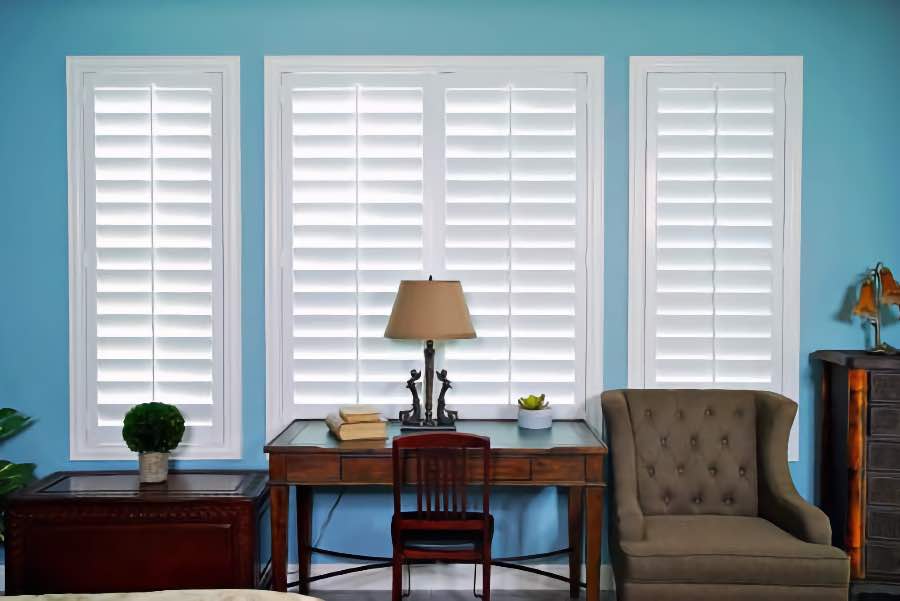 Polywood shutters are the right choice for Denver homeowners who want enduring, energy-conserving window treatments. Polywood is much more durable than wood and fabric window treatments. It won't deform, chip, or split from factors like harsh temperatures and moisture. Polywood shutters' coating is especially made to resist fading from sunlight, too. These shutters hold up for decades, even in high-moisture spots like kitchens and bathrooms.
They don't fall out of style, either. The tough coating is available in three white shades that harmonize well with all home decor trends. Install Polywood shutters in any space for enduring appeal.
One more benefit of Polywood shutters: unrivaled energy efficiency. They are the most energy-smart indoor window shutters in Denver. Polywood shutters offer up to 70% more insulating ability than wood shutters. That kind of insulation helps keep your home comfortable and saves you money on HVAC bills.
So, to recap, Polywood shutters are the leading interior shutters for your Denver home if you wish to have window treatments that are
Energy-efficient
Effortlessly appealing
Resistant to moisture
Permanent and tough
Ovation Shutters Can Be Found In The Most Colors Of Any Indoor Window Shutters For Denver Homes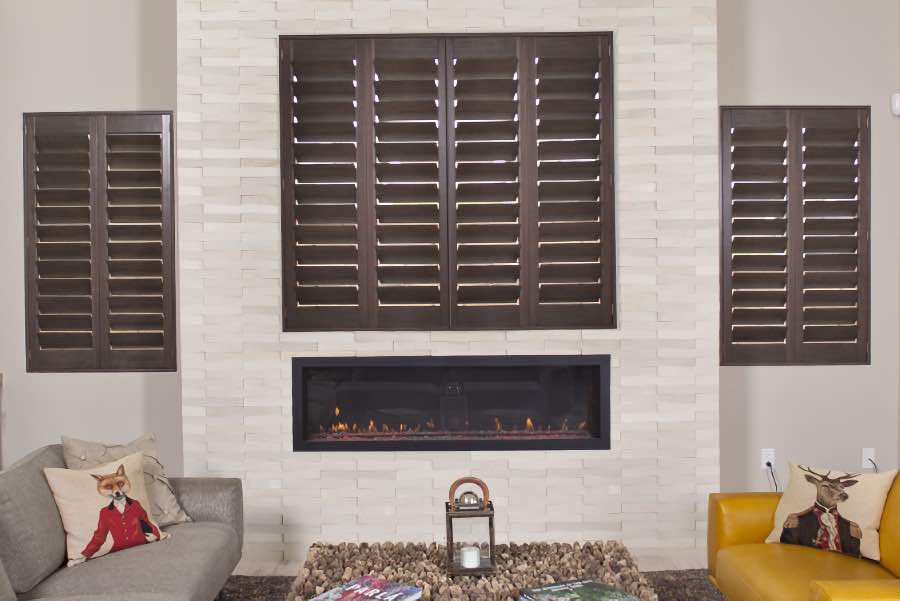 Wood interior shutters have been around| for hundreds of years. They have a time-tested look that works for most home interiors and are available in numerous colors. Ovation shutters are your leading option if you want something other than white window shutters in Denver. You can choose from more than two dozen paint and wood stain colors to discover something you enjoy. You could even pick a color that matches other wood elements in your interior.
While wood doesn't quite equal Polywood's longevity, Ovation shutters are the lone five-star wood shutters obtainable. They attained this rating thanks to their flawless construction. All pieces are solid wood that is water-sealed and kiln-dried to safeguard against conditions that typically destroy wood.
If you love the look of wood indoor shutters, pick Ovation hardwood shutters for
A timeless appearance
An assortment of colors beyond white
Harmonizing with existing wood in your home
Explore The Best Interior Window Shutters In Denver At Sunburst
You'll discover the finest assortment of top-end indoor window shutters at Sunburst Shutters Denver. Reach out to us at 720-538-0182 or submit the form below to schedule a complimentary in-home consultation. We'll dispatch one of our window treatment experts to your home to demonstrate our interior shutters and help you pick the right style and color for your Denver home.