The Top Window Treatments For Window Condensation In Denver
When humid air inside your Denver house comes in contact with a chilly window pane, the warm air turns into water condensation on the window and surrounding surfaces. That water could blemish the fibers in fabric and natural window treatments or allow mold. That's why stylishl Polywood® plantation shutters are the best window treatments for window condensation in Denver. Their special materials and construction make them quite energy efficient and impervious to water damage in comparison to other window treatments.
Polywood Plantation Shutters Resist Water Damage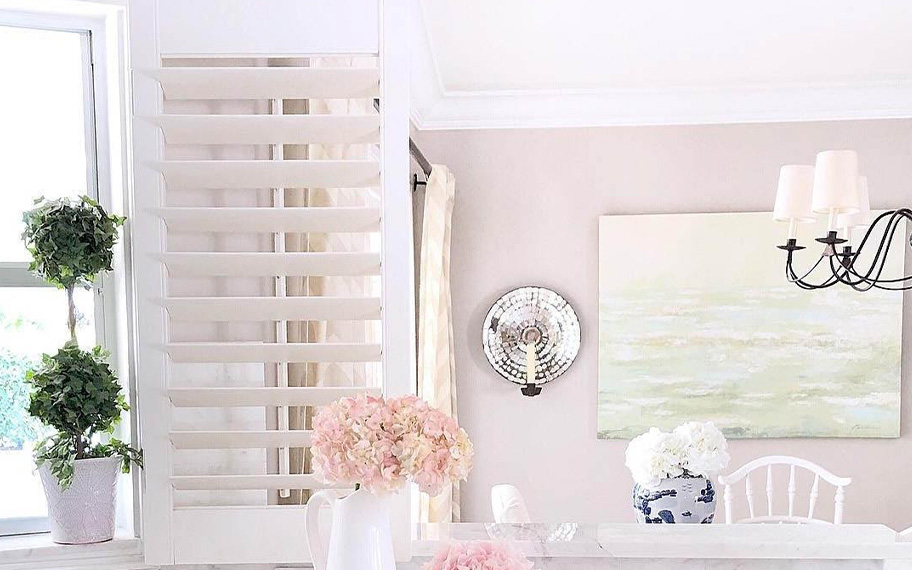 If you install wooden or fabric window treatments on a window prone to condensation, that moisture soaks into these materials and allows the fibers to swell. After time, they weaken and crumble. Weak fabric tears easily, and wood will warp and split. In a few short years, you have to fix your window treatments.
Faux-wood Polywood shutters are simply the best window treatments for window condensation in Denver because they are gorgeous and resist water. While they seem like louvered wood shutters, the patented synthetic materials are significantly more durable. They don't take in moisture like wood will, so your Polywood shutters never warp or fray. Their hearty paint layer wards off cracking from water damage as well. Even in a humid bathroom or kitchen, you can trust your Polywood shutters to last longer than any other types of window treatment and hold onto their shine. These shutters save you stress and money on substitute window treatments and hang beautifully for decades.
Polywood Shutters Resist Mold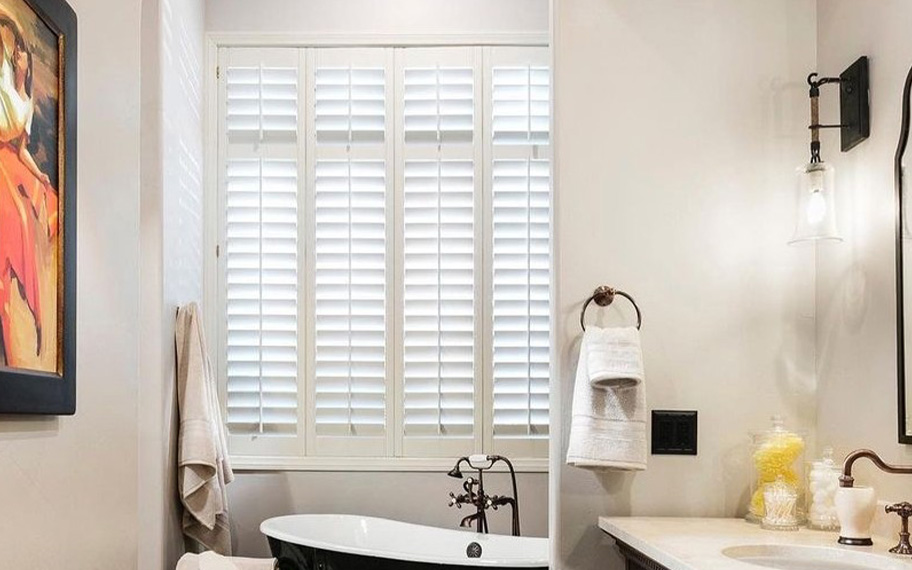 Mold spores love moist environments like your basement and bathrooms. When they stick on windows with condensation, they stick onto any wooden or fabric materials available and spread. It may be challenging to eliminate mold and mold stains from window treatments comprised of these materials. Should you miss a single spore, the mold will grow back rapidly.
Polywood shutters are the best window treatments for window condensation in Denver as their faux wood won't house mold like wood and fabric do. Mold spores can't eat away at faux wood like they do on real wood or fabric. You'll also have an easier time maintaining them so that mold doesn't grow in the grime that pools on soggy surfaces. Polywood shutters only need a quick pass from a damp cloth to clean them.
Polywood Shutters Insulate Your Windows To Stop Condensation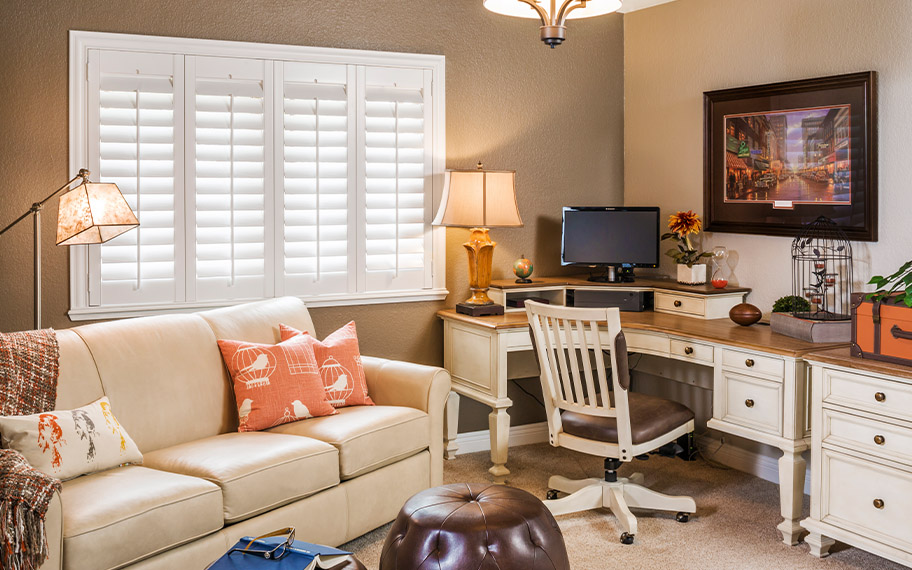 Polywood shutters not only ward off issues including water damage and mold. The panels also insulate your glass to help prevent condensation before it starts. While keeping your Polywood shutters sealed, they form a shield between the heated air in your interior and the winter air seeping through your windows. Their patented weatherstripping blocks up to 30 degrees of outside temperatures. This reduces the temperature transmission that enables condensation to form. With less condensation, you'll stress less about water pooling and mold on your windows and take in the other benefits of more energy-efficient windows, like a cozy indoor temperature and lower energy costs.
Ask Sunburst Shutters Denver About The Best Window Treatments For Window Condensation In Denver
If your windows get plenty of condensation, talk to Sunburst Shutters Denver about Polywood shutters. We excel in faux-wood shutters and other luxurious window treatments that exceed all of your Denver home's needs. Chat with our specialists today by calling 720-538-0182 or submit the form below to reserve a free in-home consultation.