The Perfect Window Treatments For Picture Windows In Denver
Picture windows offer a great sightline to the outside world and let in a lot of sunlight. But these sizeable windows typically are difficult to cover when you need darkness or privacy. You aren't looking for cumbersome drapes or blinds that you struggle to operate. But you should find something appealing on a big picture window that consumes an abundance of area within your interior. And finding an option with insulating ability will help make your impressive window less drafty and more efficient. Knowing this, you should give thought to using one of these exceptional options for picture window treatments in Denver.
Wood Shutters Offer An Alluring Option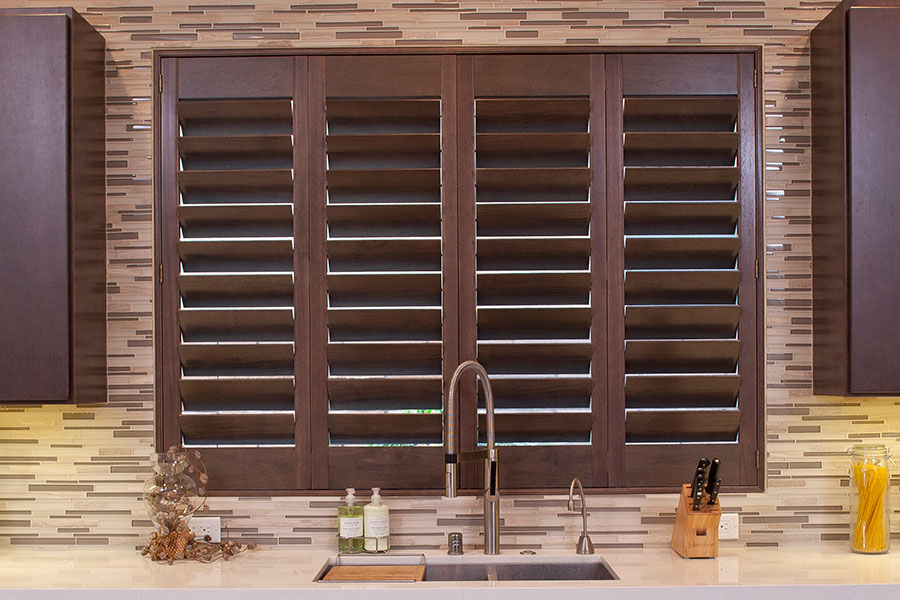 Alluring interior shutters look beautiful on big picture windows in Denver. They are always in style and come in numerous colors to blend with your existing interior design. And premium wood shutters such as Ovation® shutters offer more durability than poorly constructed window products.
Plantation shutters are simple to use with large picture windows and give you more methods to govern exterior light and privacy than alternative choices. You may draw back the panels for an unfettered view and natural light or close them for a dimmer room and privacy. You may also change the position of the adaptable louvers on secured panels to achieve the perfect amount of sunlight. Or use the slats to shift sunlight away from reflective surfaces to eliminate glare. And since interior shutters are custom-fitted to your window, they don't leave openings for exterior light to squeeze through whenever you prefer to have it dark.
Polywood Shutters Are The Best At Insulating Picture Windows
Large windows like picture windows are a main culprit of heat loss in the wintertime and allow hot sunlight in the warmer months. If you would like to keep your home's temperature consistent and decrease utility costs, choose Polywood® shutters for your picture window treatments in Denver. Similar to wood plantation shutters, they block the sun's warmth when shut, but they offer even greater insulation. They even utilize exclusive weather protection to keep warmth from seeping out through your window while shielding your interior from cold drafts.
Polywood shutters also bring a new level of elegance to each window they cover. They come in three white hues that harmonize with all kinds of home decor and bring a fashionable air to otherwise traditional shutters. Polywood shutters are also longer lasting than substitute choices and will grace your picture window for many years to come. They are resistant to fading and discoloration, in spite of the amount of sunshine your picture window gets, and they won't chip, warp, or splinter from humid air or harsh temperatures either.
Cellular Shades Bring A Special Kind Of Window Treatment to Your Denver Picture Window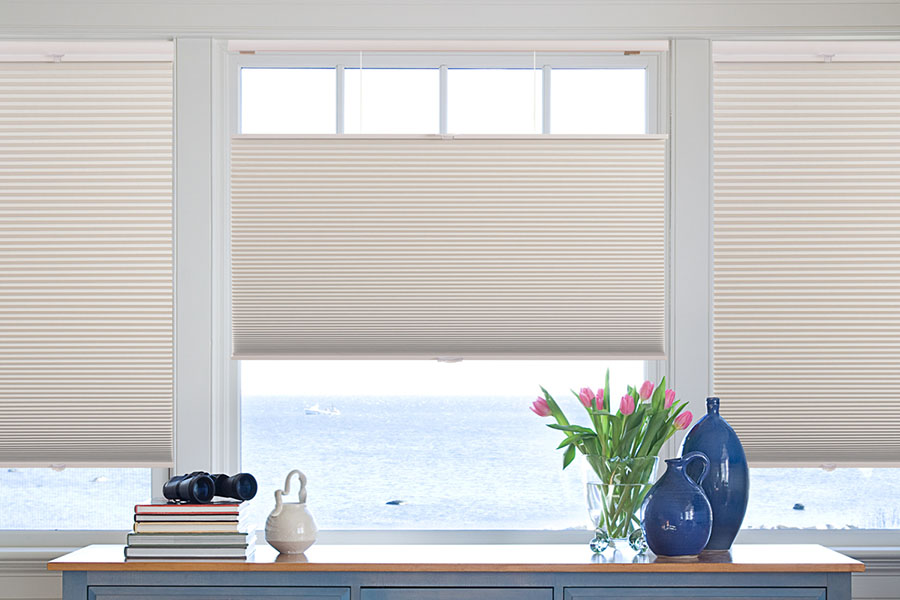 In the event you prefer the softer feel of textile window shades, cellular shades are ideal picture window treatments for Denver homes. They come in various styles, colors, and materials, so it's not hard to acquire cellular shades that match your specific interior. You can also install motorized cellular shades if the usual options are too difficult to adjust on a large picture window.
Best of all, cellular shades' unique construction lets them be more energy-efficient than other varieties of window shades. They have structured pleats that close together and expand like an accordion when you raise or lower them. These pleats create pockets or cells that capture air coming past your windows. This form of insulation aids you in keeping your space at the desired temperature no matter the size of your picture window.
Discover Stunning Picture Window Treatments In Denver At Sunburst Shutters Denver
Need to find a solution for a picture window in Denver? Sunburst has window treatments for every type of window. Schedule a complimentary on-location appointment with one of our window treatment professionals and get a product demo to see what works best in your home.
All you need to do is phone 720-538-0182 or complete the following form to begin.