Ideal Window Treatments For A Home Library In Denver
The window treatments in a home library in Denver may appear to be an afterthought, but they really do provide quite a bit to help you fashion the perfect area for relaxing with a good book. The top choices give you the ability to manage light levels, privacy, and even the room's temperature! In the event your home library window treatments don't do all of that, we suggest switching to louvered plantation-style shutters. Here's why.
Choose From A Bright And Sunny Or A Slightly Darker And More Secluded Home Library With Louvered Faux-Wood Shutters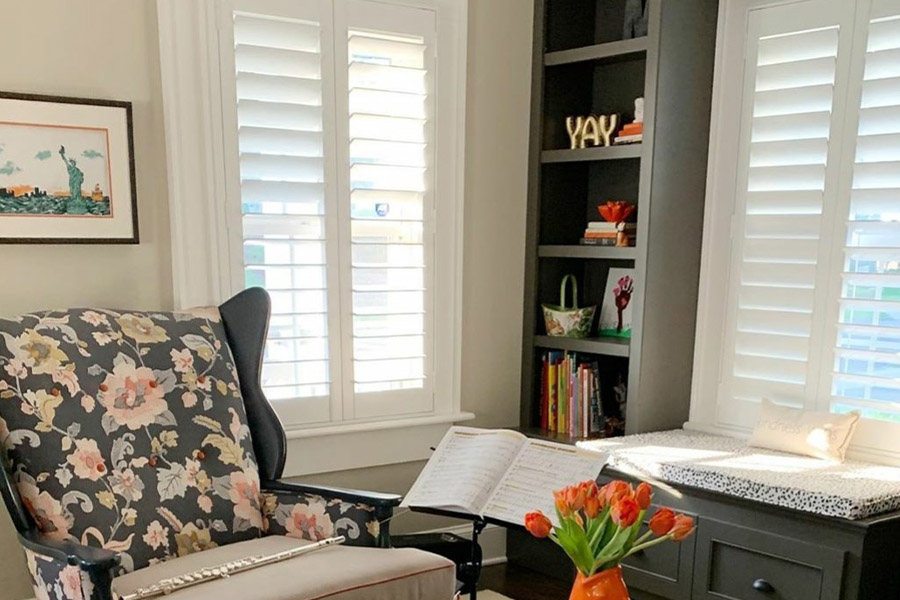 Each home library requires ample light for browsing your favorite reading material. Although, there are instances when an overflow of light hurts your eyes. And what happens when you want a moody setting for reading a an edge-of-your-seat thriller? The ideal window treatments for home libraries in Denver give you the opportunity to simply adjust from a flood of sunshine and lower light levels.
Louvered shutters are a breeze to operate. You just swing open the panels for full sunshine when your lamps aren't adequate or if you would like to lower your energy expenses. On occasions when the sunshine is too intense, keep the panels closed but adjust the slats for the perfect level of illumination. You might even shift the slats to deflect glare away from your page or mobile device and get just the right balance of light to avoid straining your eyes. And if you want a darker, cozier home library, the non-transparent elements come together tightly for a completely darkened room.
Block Outdoor Disruptions When You Read With Louvered Shutters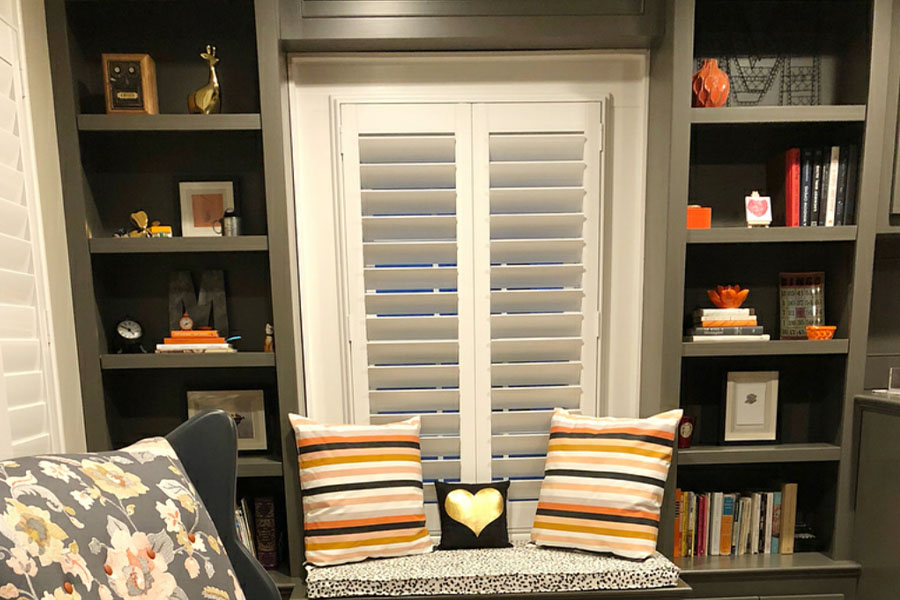 If you're ready to unwind with that new mystery you've been itching to read, the last thing you want is a racket from beyond your walls. Faux-wood shutters are able to block these interruptions when you are looking for complete peace and quiet. Just shut the panels and louvers if you would rather not catch glimpses of people or Denver vehicles in your sightline as you read. Your closed shutters will inhibit strangers from glimpsing you in your private area too. And dissimilar to an abundance of window treatments, you are able to move your shutter louvers to bring in a bit of light so you can read while obstructing views from the exterior.
Solid Polywood shutters are also great at stifling excessive exterior noise in comparison to lighter weight options like blinds. Did someone crank up his weed wacker right when you had reached the good part of your story? Close your shutters for a bit of tranquility while reading.
Keep Out Drafts With Polywood's Insulating Capabilities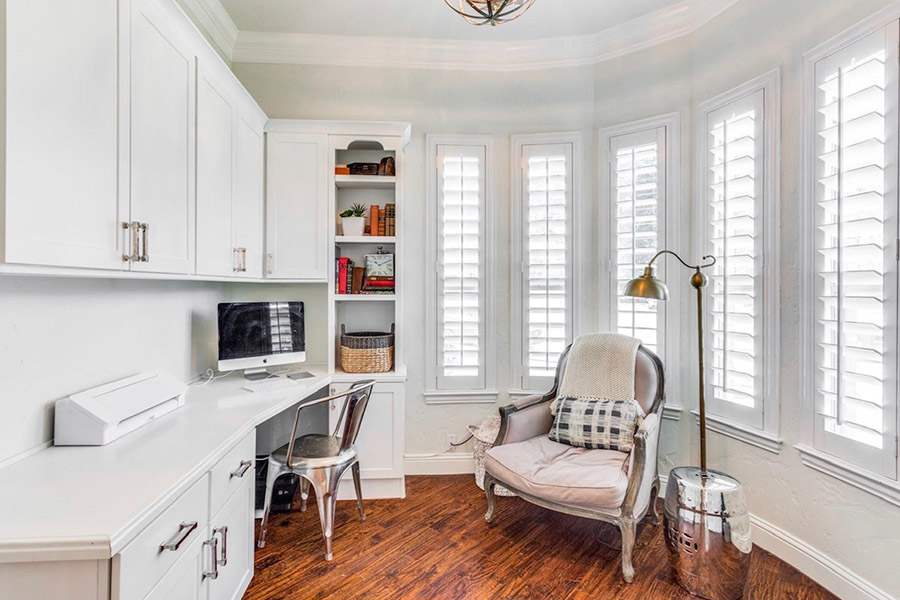 Besides sunlight and noise, your distinctive faux-wood shutters keep out drafts that may make you uncomfortable while you repose in your preferred easy chair.
Polywood shutters provide better energy efficiency
than any other option. Both frigid drafts and toasty sun beams aren't able to infiltrate their faux wood. And their exceptional construction stops outside air from sliding around cracks. Polywood shutters are able to prevent close to 30 degrees of temperature transfer from your library windows to safeguard your books from the sun's rays and drafting while maintaining your comfort.
Sunburst Shutters Denver Has The Leading Window Treatments For Your Home Library In Denver
Create the perfect home library with Polywood shutters from Sunburst. We bring examples to your home to let you see how they will enhance your interior. We then build your products to the precise dimensions of your job. Get started by reaching out to us at 720-538-0182 or fill out the form on this page to arrange your free in-home conference.