Preferred Awning Window Treatments In Denver
Awning windows in Denver can prove hard to enclose while still experiencing their benefits. They use a hinge from above and glide open from below when you turn a crank. You frequently find them closer to the ceiling than most window types and in more humid spaces like kitchens and bathrooms where you need more ventilation. You will also find they're typically longer in width than height.
Innovative Polywood® plantation shutters are well-suited to the challenges of awning window treatments in Denver. They move simply and with little effort, match the different measurements of awning windows, and resist water damage. Explore why Polywood shutters should be your preferred option in awning window treatments.
Polywood Shutters Are The Most Suitable Choice For Awning Windows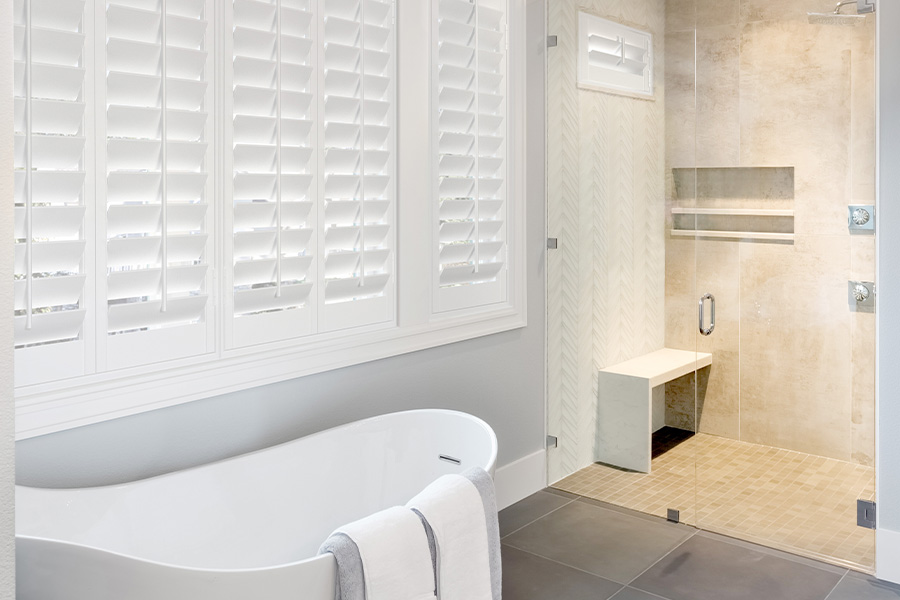 Awning windows are used to bring your home an abundance of natural light and airflow, so you wouldn't install window treatments that minimize those capabilities. Polywood shutters have many methods to control the sun's rays, ventilation, and privacy. You are able to open up their panels away from the glass if you would like total light or fresh air from your awning windows or you might shift their slats for your preferred amount of illumination. If your awning windows are higher up your walls, the sun's rays could come in at an unpleasant angle. Slats will help redirect light if it generates glare on a reflective surface or gets in your eyes.
If your awning windows are high, shutters will still be a cinch to adjust. You'll never have to stretch to the top of the window to move them like you do with alternative products like shades. Simply manipulate the slats and panels with the tilt rod from any spot you can. Shutters don't have cords that can get caught on your crank mechanism either!
Polywood Shutters Accommodate Wide Awning Windows For Great Insulation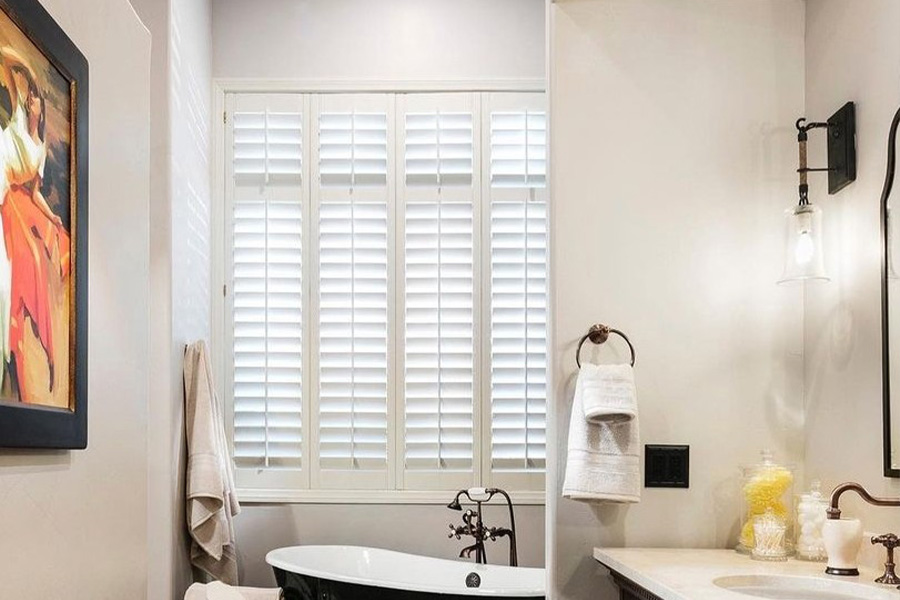 Due to the fact that awning windows are typically wider than they are tall, you likely won't find off-the-shelf treatments that accommodate them properly. You're better off choosing
custom-made interior shutters
instead. The outer enclosure is fabricated for your window's precise dimensions to make certain you have a flawless fit. This precise workmanship is more appealing and prevents spaces for daylight or air to get through. The components can even be fitted for your awning window crank assembly, so it's freely accessible.
Polywood shutters feature the additional bonus of innovative weatherstripping that enhances your window insulation when you close them. This insulating system aids in keeping the space at a pleasant temperature and saves you money on energy expenses.
Polywood Shutters Won't Crack Or Warp From Moisture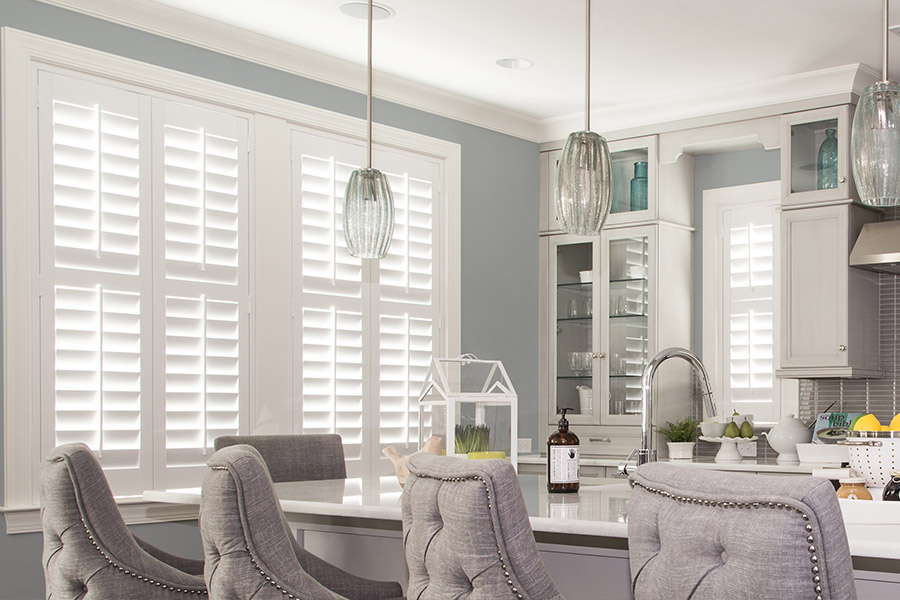 You'll often notice Denver awning windows in kitchens or bathrooms for added airflow. Unfortunately, the constant moisture and higher heat in these areas can destroy wooden or cloth window treatments. This won't be a concern with Polywood shutters! Their composite substance and tough outer coating doesn't split, warp, or discolor from moisture and heat. You can confidently install them on awning windows next to the shower or above the kitchen faucet, and they'll stay immaculate for decades.
Durable Polywood shutters are effortless to clean, as well, even when your awning windows are a challenge to access. As an alternative to detaching them to launder like drapes or attempting to reach them with a vacuum attachment like shades, simply dust them with an expandable duster. If it ever happens that your kitchen or bathroom shutters become grimy, all they require is a quick scrub with a moist cloth.
Sunburst Shutters Denver Has The Best Awning Window Treatments For Denver Residences
Let Sunburst Shutters Denver help you select awning window treatments perfect for your home from our impressive collection of products. We supply samples to your home so you will see how remarkable our popular treatments look within your interior. Simply dial 720-538-0182 or submit the form on this page to arrange your free in-home appointment.