Modern Bathroom Remodel Ideas In Denver
The time has come to welcome your bathroom into today's day and age. When you wish to modernize your bathroom, a clean, simple, and nicely illuminated space is the way to go. Browse our modern bathroom remodel ideas for Denver and discover how to elevate your room with a refreshing paint scheme, flooring, and additions like moisture-resistant window treatments.
Choose Surfaces In Neutral Hues
Reserve the darker walls for other parts of your home and choose a neutral hue or traditional white for your bathroom instead. These selections will improve light reflection, brightening up the whole space and making it feel more roomy.
Make A Splash With Appealing Counters And Floors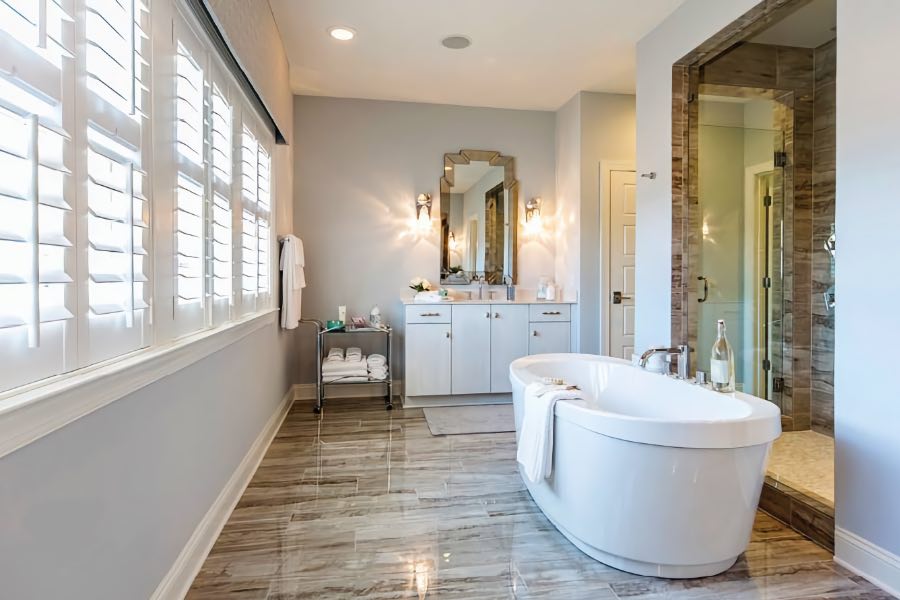 Flooring and countertops are perfect locations to integrate color and eye-catching designs. For instance, stone countertops offer stylish, unique looks that also elevate your property's resale value. In regards to flooring, tile continues to be a preferred choice, and a fashionable gray goes nicely with white. Or select high-quality, versatile vinyl sheet flooring. It is resistant to moisture and available in numerous styles, including those that resemble wood, stone, and tile.
Get The Right Bathroom Window Treatments In Denver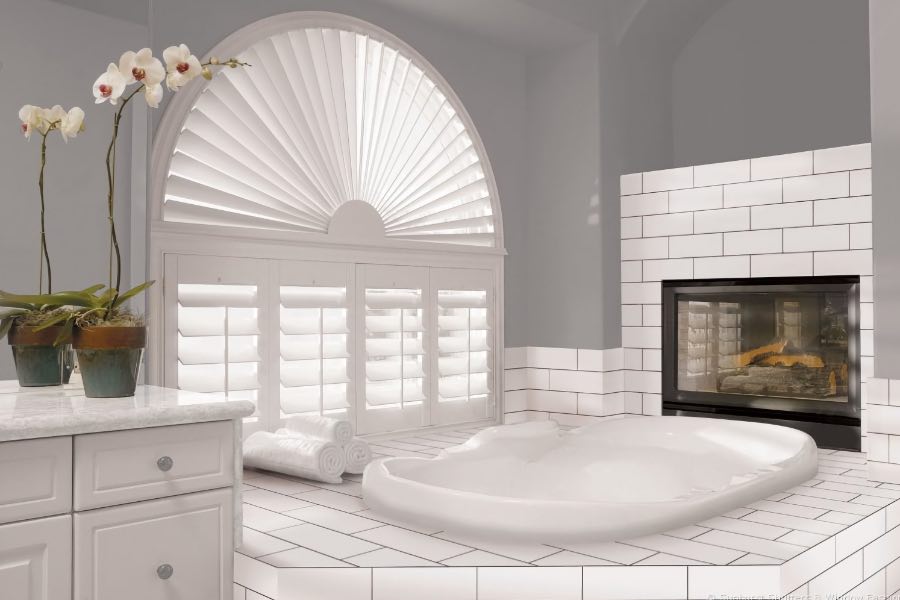 Most home designers concur that exterior light is preferred for bathrooms as it brings out the actual color of your hair, face, and clothing. If you're blessed enough to have a window, or you plan to incorporate one, selecting the most suitable bathroom window treatments in Denver is critical.
Polywood® shutters are an excellent solution as they are resistant to water and give you total light control. Swing open the panels for unfettered sunlight or turn the louvers for the perfect mix of privacy and light. In addition, Polywood's traditional white color and enduring appeal functions wonderfully with any paint scheme or design.
Add Energy Efficiency To Your Modern Bathroom
A modern approach is about more than just upgrading your design. You should also take advantage of the opportunity to improve your home's energy efficiency. There are many ways to realize this, including:
Low-flow toilets that significantly lessen water usage
LED lights
Water-saving shower heads
Furthermore, if you have children who often don't remember to shut off lights, take care of the issue by installing motion-detecting lights.
Add Character With These Bathroom Remodel Ideas In Denver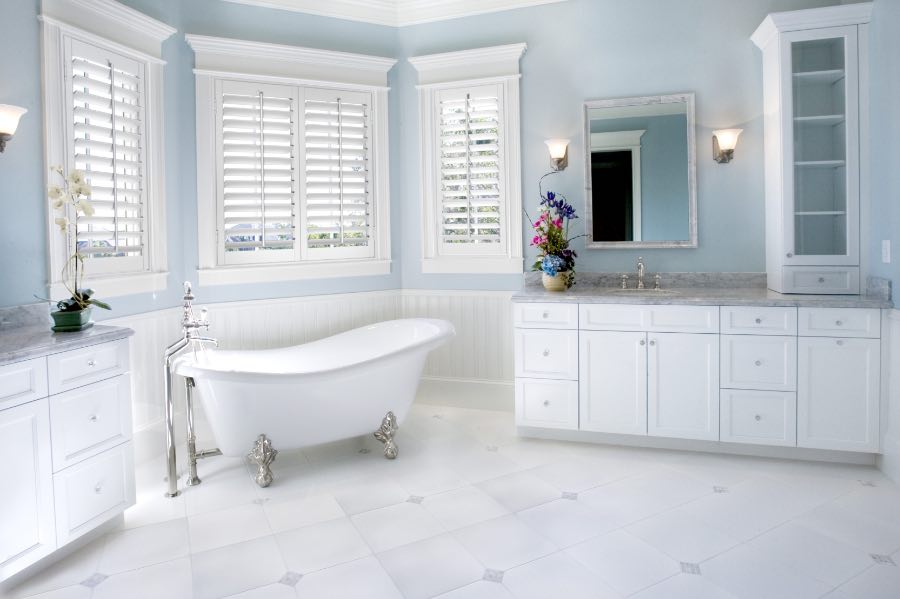 Modern bathrooms may be uncluttered and clean, but that doesn't require them to be uninspired. If you're searching for a way to make your area more alluring, incorporate one of these options:
Found in a multitude of sizes and styles, free-standing tubs are a fantastic way to produce that spa-like feel.
Floating vanities are perfect for modern bathrooms, contributing to the roomy, minimalist approach.
Have fun with your illumination by selecting accents like backlit mirrors or pendants. You also want to ensure you have ample light for each room section, such as the bathing areas, vanity, and toilet.
Customize Polywood Shutters For Your Modern Bathroom Remodel In Denver
Excited to modernize your bathroom? Sunburst Shutters Denver can help with energy-efficient, moisture-resistant Polywood shutters. Our window treatments will enhance the appeal and function of your space. Reach out today at 720-538-0182 to arrange your in-home consultation.