Your Guide To Roman Window Shades In Denver
Interior decorating experts know that Roman window shades are currently in style. Actually, they have always been used as a modern and elegant product for home decorators looking for a soft shade with unparalleled adaptability. They make sense for countless rooms and could be an excellent window fashion for your home too. Are you ready to find out why Roman window shades are so sought-after in Denver?
What Really Are Roman Window Shades?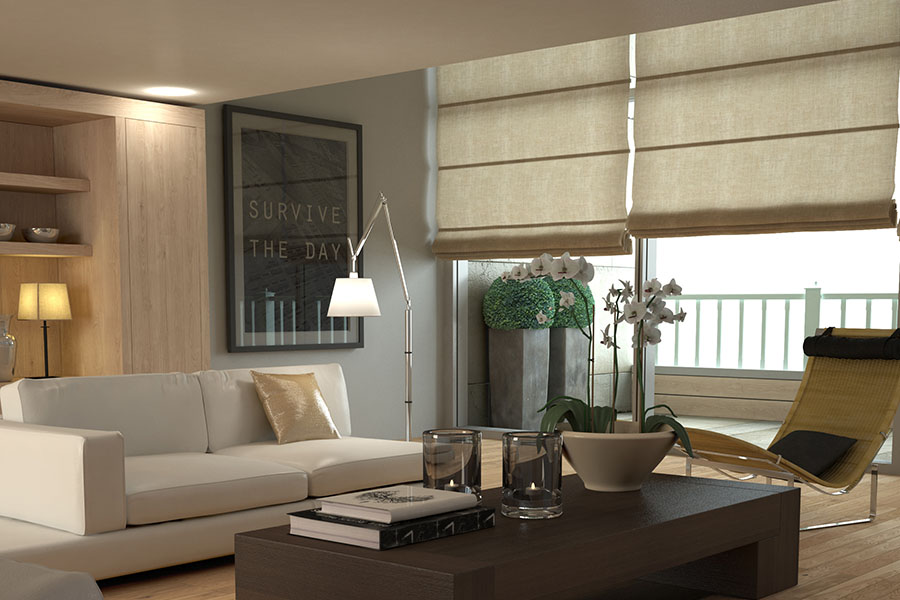 How is a Roman window shade unique from other types of window treatments? The answer is the manner in which the shade gathers in perfect folds as it is drawn up. These window coverings are fabricated of a soft textile that folds in nice, even sections. This gives the shade a clean, unwavering look, regardless of whether it is drawn down fully, slightly opened, or drawn up completely. They offer texture and volume while operating as a sharp, more practical option compared to drapes.
Styles For All Areas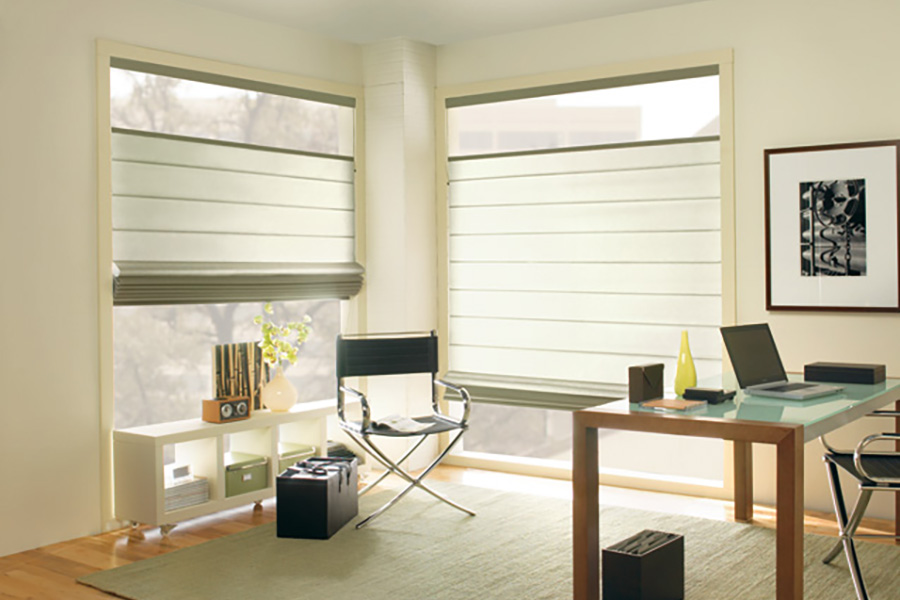 The distinctive fold is a primary reason for the Roman window shade's high demand in Denver and it is available in various styles. Let's quickly examine the types of folds:
Soft/Hobble Fold: Soft -- also known as hobble -- fold Roman shades are the quintessential style, using distinctive folds that result in the preferred waterfall-like cascading appearance.
Flat Fold: Flat fold Roman shades are exactly what you might imagine -- a lone, flat bit of textile. This is ideal for drawing attention to a special design or if you would like to display a splash of color.
Batten Front: Battens, also referred to as tunnels, are loops of material on the front of the shades. These loops are integrated where the shade folds and may house things like a piece of wood as a design feature. This tunnel creates an eye-catching look unlike other Roman window shades.
Batten Back: Batten back has these loops of fabric at the opposite side of the window treatment. Though this might suggest that it wouldn't impact the outward form a lot, it creates a subtle look that may surprise you!
Select From Different Methods Of Operation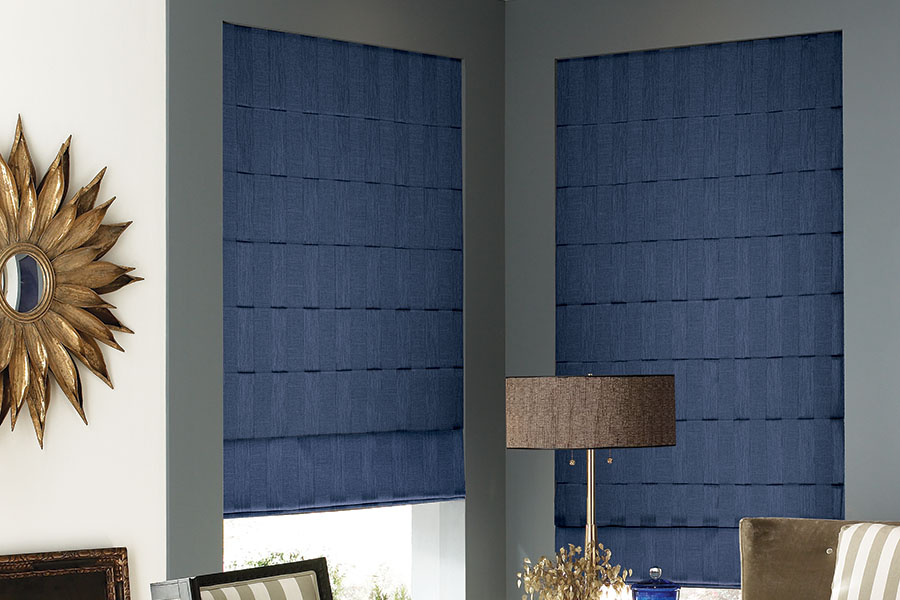 A huge advantage of having a Roman window shade in Denver is the way the cord is incorporated. In corded types, they are smartly connected behind the panel, hiding it from view and allowing them to be safe for little ones. You can also find cordless ones that you can easily manipulate at the base to fold and unravel. You might even choose motorized shades that have become quite popular. With the press of a remote, your shades are able to change position however you want.
Best Ways To Use Roman Window Shades in Your Denver Home
Fabric construction is a well-known characteristic of the Roman window shade, offering practically limitless options for customization. They are also able to be designed to meet windows of all shapes and sizes. The fabric can be found in a myriad of options, giving you various transparencies for your preferred amount of light and privacy. You will also come across a virtually endless choice of colors and patterns to harmonize with your decor. What you choose greatly influences the final cost.
The use of fabric results in these shades being not appropriate for a high-humidity area like over a kitchen sink or in a bathroom. In these sorts of locations, a Polywood® louvered shutter would be a better choice. In other areas, the Roman window shade is a quintessential fabric window treatment that works with any interior design!
Find Roman Window Shades in Denver at Sunburst Shutters Denver
See everything Roman window shades can provide your home with Sunburst Shutters Denver. Our experts will help you find a combination that fits perfectly with your style. Simply place a call to 720-538-0182 or submit the following form to arrange your free, at-home consultation.