Faux Wood Shutters VS Real Wood Shutters in Denver
When looking for plantation shutters in Denver, you may choose between real wood or wood substitute shutters. First off, you have faux wood shutters -- like our Polywood® shutters -- in stylish white that provide an unmatched amount of efficiency. On the other hand, you have the soothing, appealing colors of our elegant wood Ovation® shutters.
Each has unique features to satisfy your window treatment needs. Fortunately, there's a shutter for your exact interior when you compare faux wood shutters vs. real wood shutters in Denver.
For Optimal Efficiency, Pick Polywood Shutters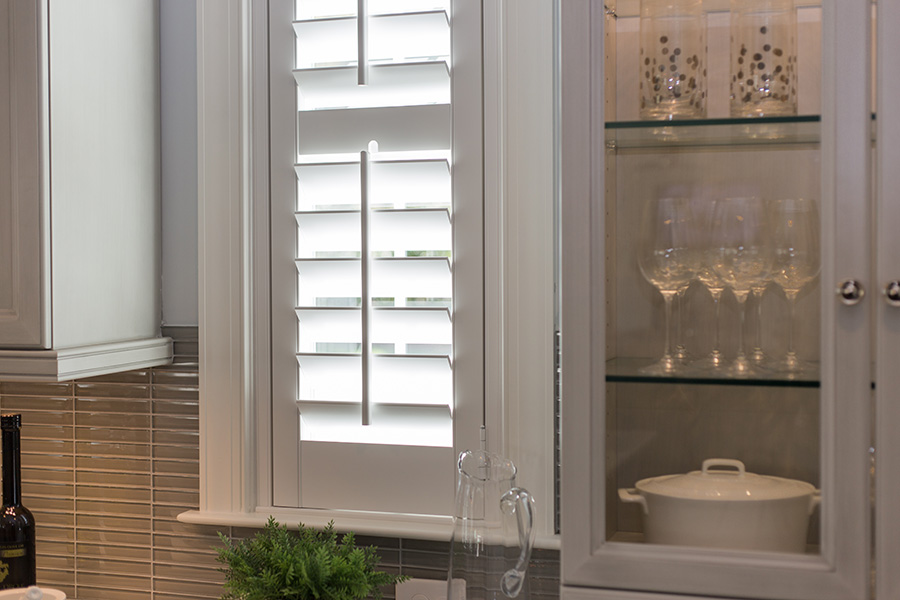 Energy-efficient options improve the insulation of windows, limiting chilly drafts and hot UV rays to sustain your comfort and decrease energy expenses. Faux wood Polywood shutters provide the best insulation. Outside air and light aren't able to penetrate their firm manufactured material, and every one of their elements are constructed to fasten securely if you choose to shield your windows. Polywood shutters are also fabricated with exclusive weatherstripping that gives you unrivaled insulation.
If you have them closed, Polywood shutters offer up to 70% more insulation than real wood shutters. You'll observe a noticeable advantage when shutting them on particularly cold or hot days. But you should know, wood shutters provide more energy savings than other products like window shades and blinds.
For More Color Possibilities, Consider Ovation Shutters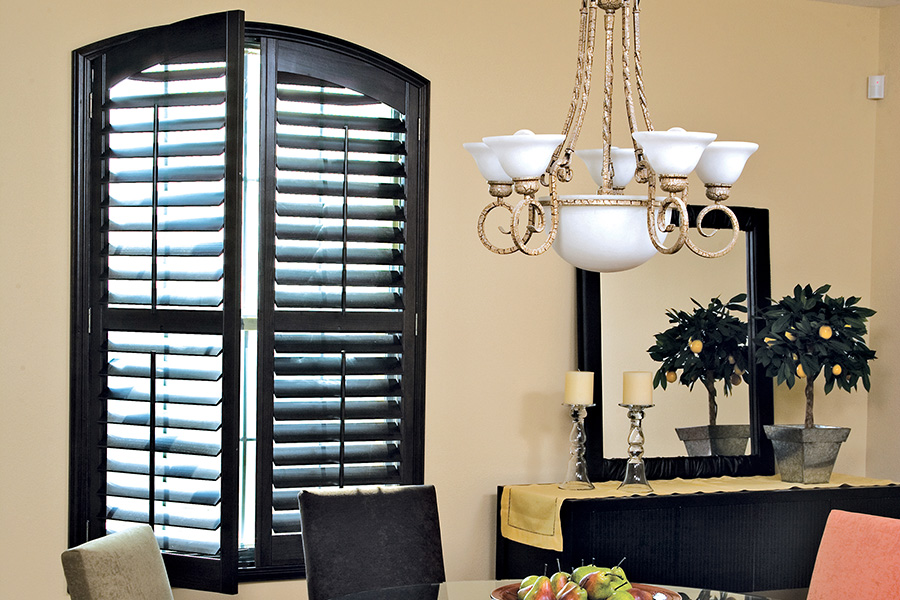 Both wood and faux wood shutters look stunning in every Denver residence. With that in mind, they each have their own look to complement your specific tastes. As white Polywood shutters look fresh and contemporary, wood shutters are both elegant and warm. But, if you have a precise look you wish to incorporate, Ovation shutters with their multitude of color options could be the right window treatment for you.
Polywood shutters are available in three variations of crisp white. While white works with everything, if your decor requires a different kind of elegant versatile stain or paint, check out Ovation shutters. These window treatments can be customized with 13 paint choices and 27 stain options! They will match the wood details in your interior or impart a dazzling natural element to your home decor.
If You're Looking For Durability, Polywood Stands Victorious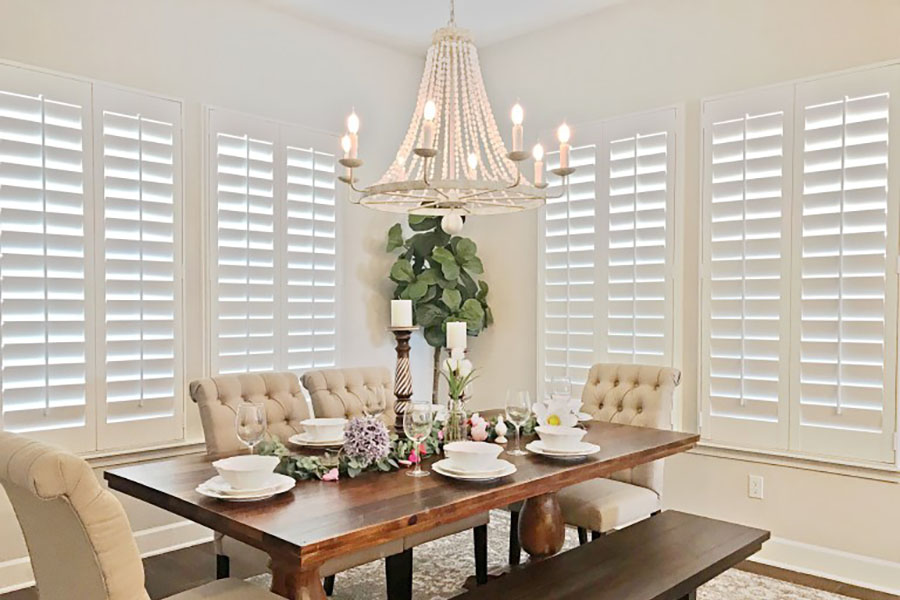 When comparing real wood shutters vs. faux wood shutters in Denver, faux wood is the winner for durability. Polywood shutters withstand destruction from moisture, severe hot or cold weather, insects, mold, and UV rays. They won't fracture, snap, bend, or yellow. You may put them in your coldest, warmest, or dampest locations without thinking twice. They'll thrive for decades in any area of your residence and even within your garage!
Ovation wood shutters also provide superior durability in a wood window covering. As the only five-star wood shutters in the world, they feature the best materials and construction to promote a long lifespan. And while they shouldn't be installed in wet bathrooms, the wood is treated to be resistant to moisture to the greatest degree possible.
Let Sunburst Shutters Denver Help You Pick Between Faux Wood Shutters Vs. Real Wood Shutters In Denver
Unable to pick between wood or Polywood shutters in Denver? Taking a look at them in person will help. Reach out to the specialists of Sunburst Shutters Denver by dialing 720-538-0182 or submit the form below to schedule a no-charge in-home appointment. An experienced consultant will present our products and help you see what they look like on your windows.