Cozy Guest House Design Ideas For Denver
All homeowners want their family and friends to feel at ease whenever they are visiting from out of town. Guests appreciate having somewhere to clean up and recharge during their stay. A comfy guest house with the right furnishings, paint colors and window treatments will assist greatly in making your family and friends feel rested.
There are endless possibilities when it comes to customzing your guest house, which can make the taks a tad overwhelming. However, coming up with the ultimate living area can be simple and fun! Check out these easy guest house design ideas in Denver to be certain your guests are residing in comfortable and stylish quarters.
Cater To Your Visitors' Needs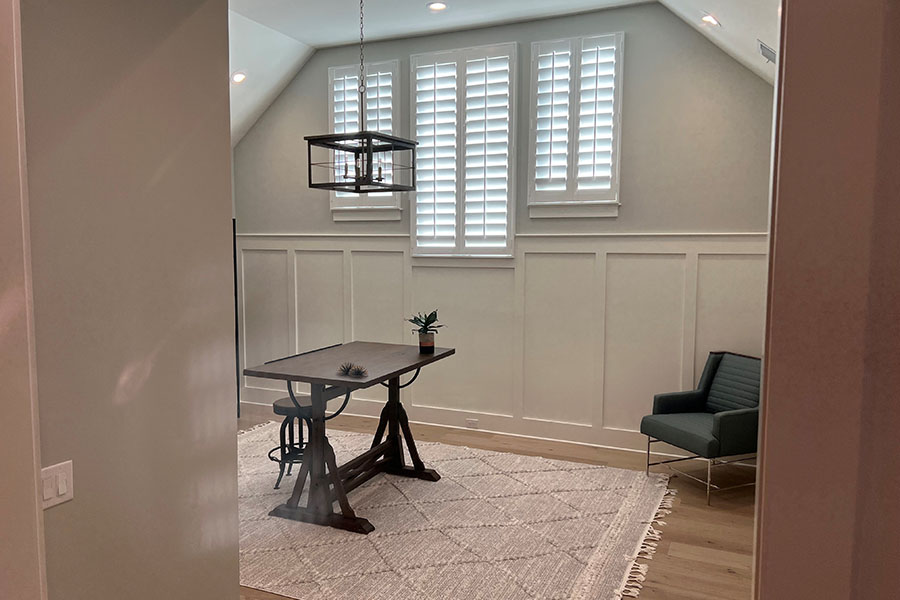 Your guest house ideas in Denver must start with the basics. Even on one-day trips, having their own bathroom is important in helping your company feel at home. A comfy bed and chair are essential as well. You should also include a suitable luggage rack or dresser occupants can employ to put down their luggage and enjoy quick access to their toiletries and clothing.
Windows that permit an abundance of outside light make the area feel inviting - particularly when accentuated by stunning window treatments!
Enhance Your Space With Color And Comfort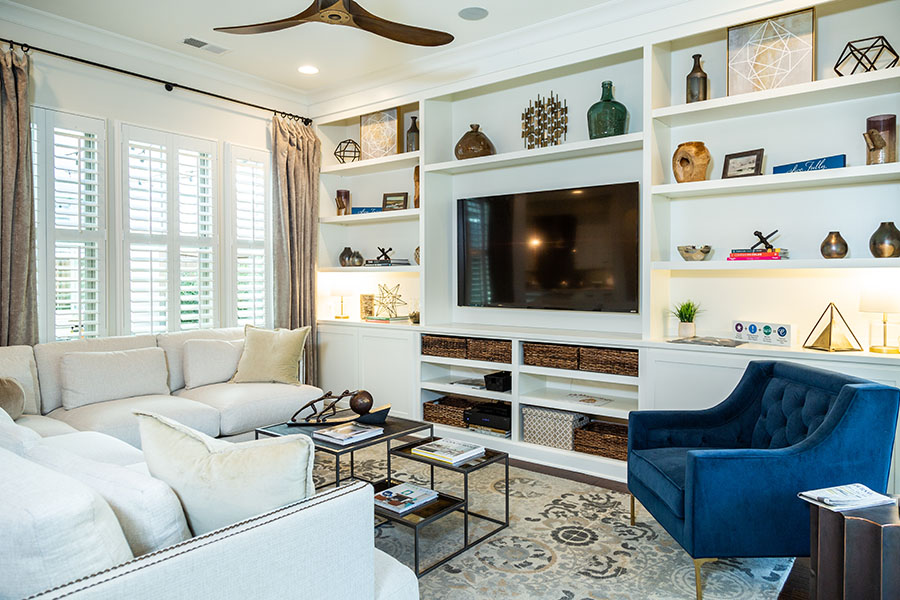 Stop guests in their tracks when they catch sight of your Denver guest house with a warm, inviting space. A light color scheme to reflect the natural light fosters a serene environment. Splashes of color with pillows and decor add intrigue. Rugs are an ideal way to lend a comfortable touch to any existing flooring while offering more opportunities to blend in texture and color.
Don't stop in the bedroom! Velvety oversized towels or robes bring luxury and refinement to the bathing area. Your visitors will enjoy the touch of a soft towel after a soothing shower or bath.
Quality Sleep Needs To Be A Must for Your Denver Guest House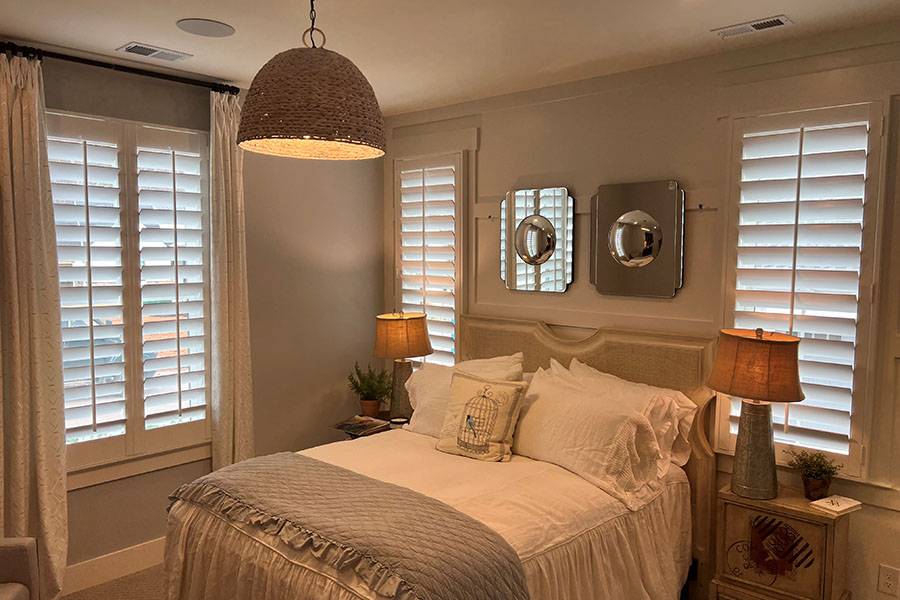 When thinking about your guest house design ideas in Denver, the bed ought to be a leading consideration. A glorious night of sleep will help your guests feel as if they're on a luxurious vacation. Utilize an assortment of pillows and proper bed sheets to make the perfect sleeping environment. Sheets with a higher thread count will make your guest house seem like it belongs in a five-star retreat.
Nightstands next to the bed are vital - especially if they include a power outlet to easily charge phones! Light-blocking window treatments like interior shutters permit visitors to sleep in easily or relax with a short nap.
Complete Your Space with Interior Shutters
The best option to tie all of your Denver guest house ideas together is by incorporating louvered shutters. Not only do they look tremendous, they also enable your visitors to minimize light for enhanced sleep, keep a steady temperature, and even limit excess noise.
Polywood® shutters give you the best control of sound, light, and temperature, making an ideal environment for everyone. The sturdy slats are nicely styled and exceptional at directing sunlight. Polywood's construction is durable and insulating, withstanding rambunctious little ones and even four-legged guests!
Explore the Best Window Treatments for Your Cozy Guest House in Denver!
Discover the perfect window treatments for your cozy guest house by consulting with the specialists at Sunburst Shutters Denver. Your visitors will enjoy full light control, a peaceful setting, and timeless style. All you have to do is contact us at 720-538-0182 or complete the form below.